ARRESTED AND IMPRISONED. TRIED AND ACQUITTED. ACQUITTAL QUASHED AND CASE REOPENED. FINALLY FOUND GUILTY OF 'INSULTING THE DIGNITY' OF THE TURKISH PRIME MINISTER WITH MY ART...
(CLICK PICTURES FOR STORIES)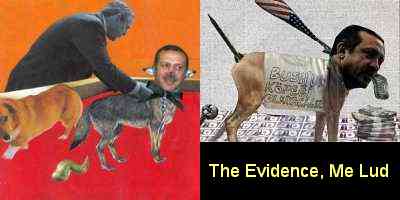 THE REASON WHY I MADE THE FIRST COLLAGE CARICATURE...
THE REASON WHY I MADE THE SECOND COLLAGE -
MY ARREST AND IMPRISONMENT -
AFTER TRIALS - ACQUITTAL!
ACQUITTAL QUASHED. ARTIST 'FLEES' -
RETURNS, AND IS FOUND GUILTY.
AND MR. ERDOGAN WAS HAPPY?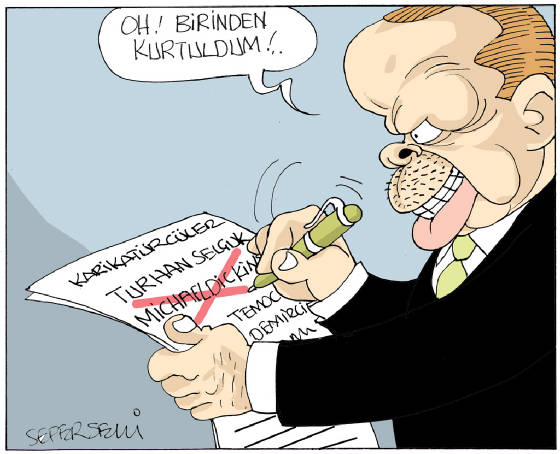 THE TURKISH DAILY NEWS CALLED ME 'THE VILLAGE IDIOT' -
AND THIS WAS MY REPLY -
Criminal Collage - The Bush Dog Case