YOU CAN READ MY OTHER UNPUBLISHED WORKS HERE - CLICK THE PICTURES -
A TRIP TO TERESA
A pot-smoking gay Catholic makes an overland pilgrimage from England to India in 1979 to work as a volunteer for Mother Teresa's Missionaries of Charity.

THE BIG IF
Against a background of the New Cross Massacre, I.R.A. Hunger Strikes, Brixton Riots and Royal Wedding, an Anarchist goes crazy in Margaret Thatcher's 80's Britain.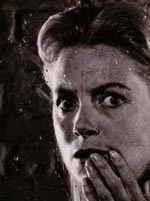 WHAT FLORA WANTS
A sequel to Henry James' classic 'ghost' story, 'The Turn of the Screw'.
Ten years after the tragic death of her brother Miles, Flora decides to track down the governess she considers responsible, and take revenge...



SKOOLDAZE PLAYS
Based on famous fairy tales and written in rhyming couplets, these little plays, (each one not lasting more than half an hour), are great fun to perform, and suitable for student productions at all ages.

YAHUDA'NIN YORUMU
This is the Turkish translation of my book 'The Confessions of Judas'.
Judas's explanation of what really happened that night in the garden of Gesthemene...

NOT CONSTANTINOPLE
Articles about Istanbul life published in COUNTERPUNCH eventually lead the English author to see life in a Turkish prison.
Little did Michael Dickinson know, when American political newsletter COUNTERPUNCH accepted and published his first article, that it would eventually lead to his arrest and detention in prison, an escape attempt at midnight chased by a gun shooting cop, pleas in the British Press for Tony Blair to ask the Turkish Prime Minister for clemency, and a demand for change in Turkey's laws against Freedom of Expression.

ON POPES, POLITICS, AND PROTEST
Articles on politics and religion published in 'America's Best Political Newsletter, COUNTERPUNCH.'
Armaggedon a little angry...
HOME THOUGHTS FROM ABROAD
Scathing articles about Britain from an ex-pat socialist living in Istanbul, first published in America's Best Political Newsletter, COUNTERPUNCH. .
Articles about the behaviour of the British Royal Family, Her Majesty's Government, Church, Police, and Social System, seen through the eyes of a traitorous Englishman in exile.