I was in London during the summer of 2011. I stayed in a tent in the so-called 'Peace Camp' in Parliament Square in front of the Houses of Parliament. Here are some pictures of my 'holiday' - all taken by complete strangers. I found them on google.
The tent had to move several times...
I went to visit St Paul's Cathedral.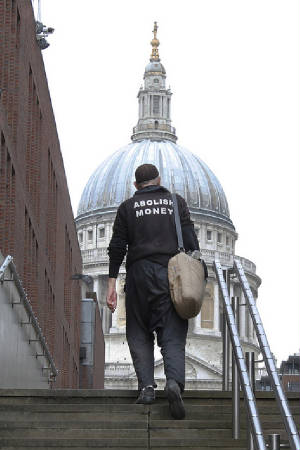 I joined in Occupy London outside.
I went up the steps...
... and into the CATHEDRAL.
I sermonized outside on the steps.
Someone took notice of my flyposting...
I met people...
I mostly lived on thrown away food from bins and supermarket skips...
Click this Pic to see me dancing on Westminster Bridge -
Enter subhead content here